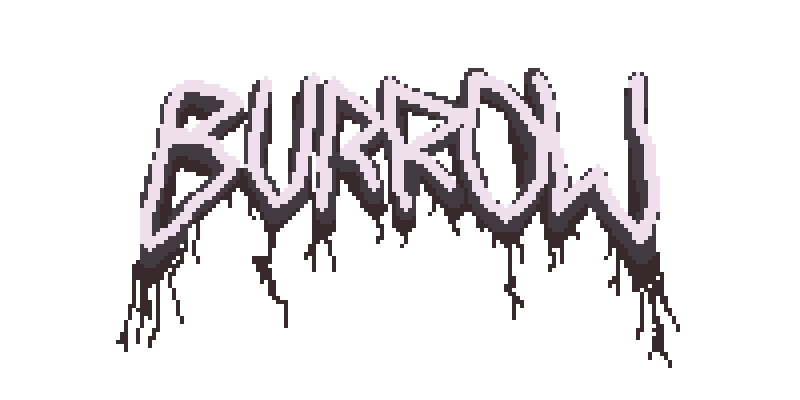 B U R R O W
DIG INTO THE EARTH.

Note! Might not work in Firefox. Try Chrome or Edge

This was made in a weekend for Finnish Game Jam 2023, using Godot.
Controls:
Move - A/D or Left/Right
Split - Space

A Game by:
ItsGeppy - Programming
Taavetti - Sound
Henrik Hermans - Art
Niko Muotio - Cool ideas

Font:
"BN CUWord Bold" by Banphot Nuchleang
Comments
Log in with itch.io to leave a comment.
How deep is this, lol?

I would've liked the split cooldown to be a little more clear, I kept hitting space and wondering why nothing happens. Like, maybe just change the text to "press space to split once charged" or something.

Once you get a little better at it, the fact that it returns at a constant speed gets really annoying. I think it should speed up as you get deeper so it doesn't take so long to return. You can speed it up by holding space, but IMO not enough. (I am not a patient man, lol.)
Sorry for the inconvenience. We would have needed at least another day to properly QA the gameplay. A lot of features were already cut off to finish in time.
The game takes about 140-170 seconds to beat. It's indeed very unfair but we all managed to finish it at least once so it's not impossible.